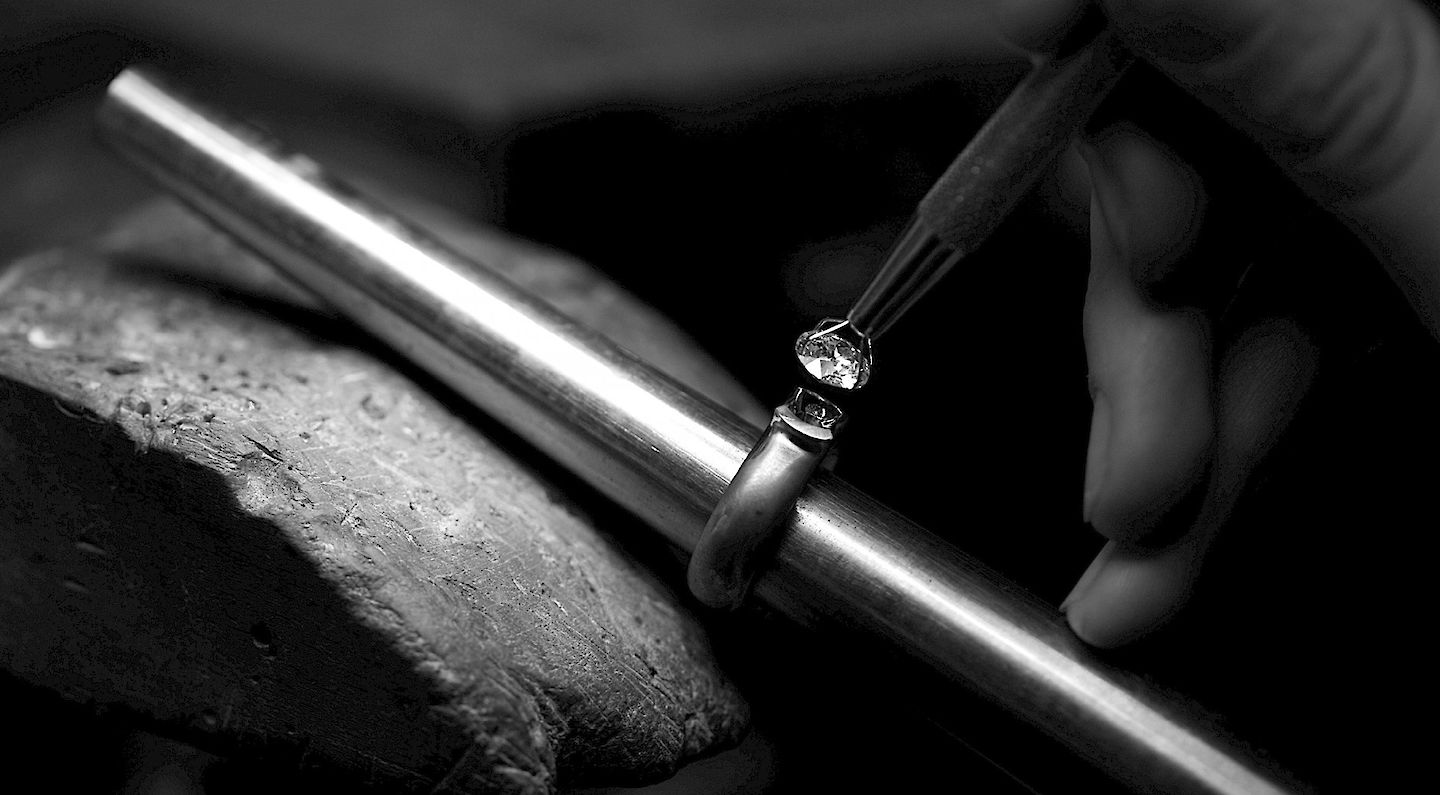 Atelier & Service
In our in-house workshop, eight goldsmiths, two of whom hold a title of "Master Goldsmith", use latest technology and vast expertise to repair historical pieces of jewellery. Thanks to our extensive knowledge of goldsmith craftsmanship of bygone eras, we are the right address for professional restoration of antique and vintage jewellery.
Our highest aim is to fulfil the wishes and exceed the demands of our customers. We handle the objects that are dear to you with great care. Because our service is carried out on location, there are no transport costs or risks, and service times can be optimized.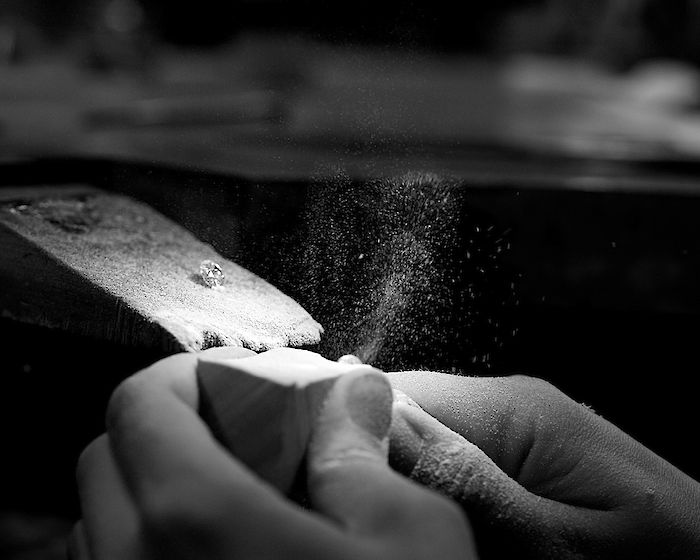 Jewellery care
With everyday wear, soap, dust, cosmetics or other products may leave residue on your jewellery, causing the diamonds and gemstones to lose their shine. Our goldsmiths use professional ultrasonic and steam cleaning methods to ensure that your piece of jewellery will once again shine brightly. We offer this service free of charge for products purchased from us. Upon request, we also offer personal tips for cleaning and care that are tailored to your lifestyle.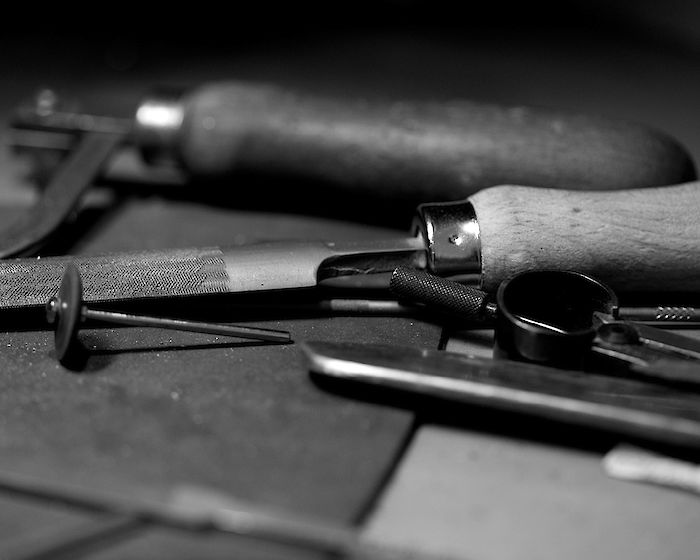 Jewellery examination and analysis
Our range of services includes evaluating the condition of jewellery, determining its period and value, as well as assessing gemstones. Upon request, we also send gemstones to an external laboratory for examination.
Over time, all jewellery is subject to some wear and tear. The fine prongs that hold the gemstones can gradually wear off, leaving the stones not as tightly held and likely to fall off the setting. Using a microscope, we carefully examine the settings and propose any necessary repairs. We also examine clasps and other functionalities as well as the wear comfort of your piece of jewellery.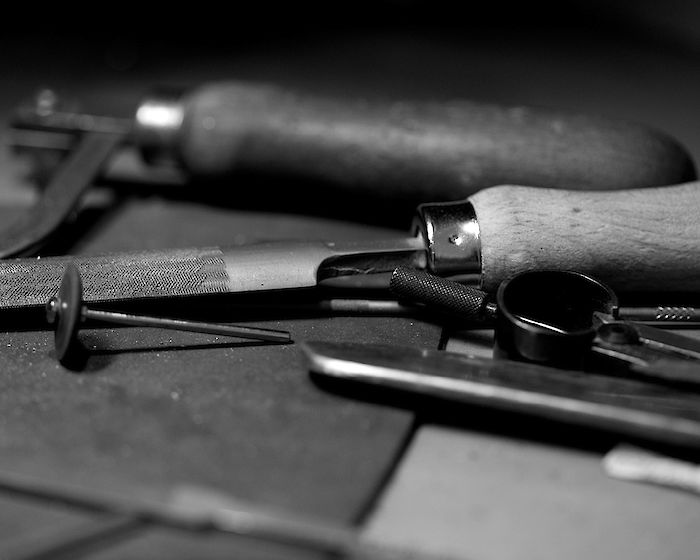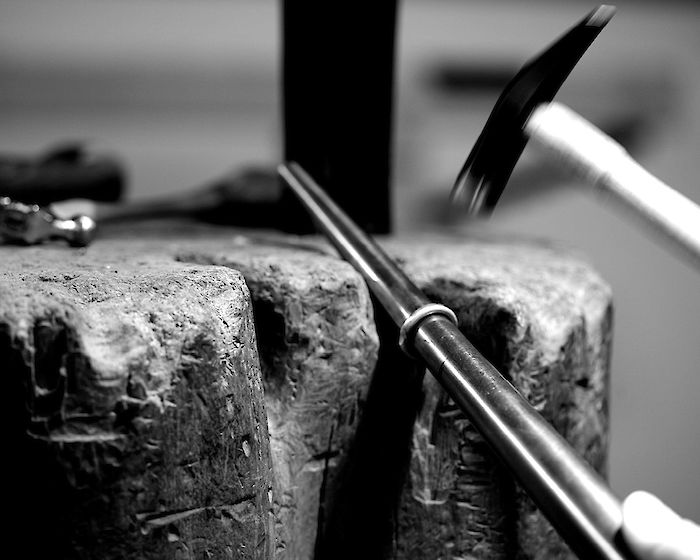 Restoration
We provide expert restoration services that individually consider the time period your jewel dates back to, in order to guarantee that it does not lose its original charm and character. Our restoration services include resetting precious stones, polishing and refreshing your jewellery, as well as examining and ensuring that it can be worn safely and comfortably.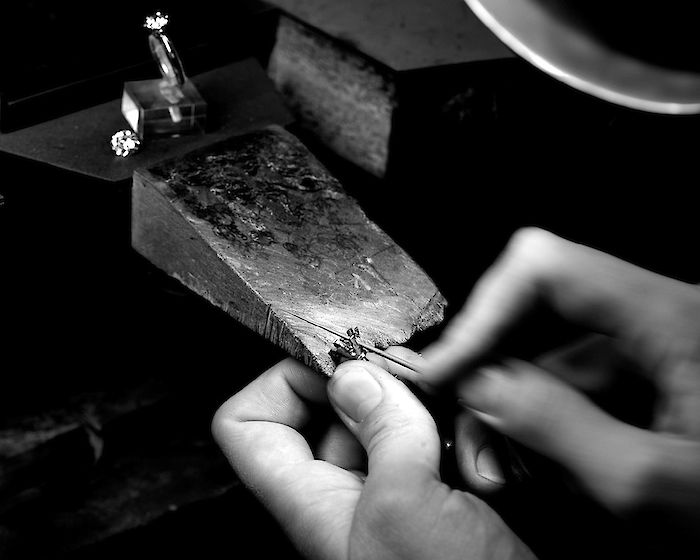 Individual customisation
Jewellery can only really bring pleasure if it can be worn carefree. We restore your piece of jewellery to the condition you desire – whether this includes functional changes, such as changes in size, or a complete reworking. Our in-house designer and goldsmiths specialize in manufacturing customised jewels and are glad to advise and assist you in designing the unique artefact of your dreams.